Chiropractic is the art of healing with hands-on techniques known as adjustments or manipulations. It does not depend on drugs or surgery and strives to help the patient find alternative means to achieve health.
It assists the body's structural frame in doing its job and moving in an unhindered fashion, thus allowing normal motion between joints.
When performed on the spine, the joints are kept mobile. The nerves that pass between the vertebrae travel to their destinations without being impinged.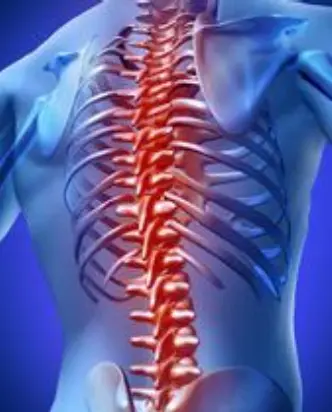 Acupuncture is an ancient healing art that stimulates the body's inherent healing powers by unblocking the flow of internal energy, known as chi (pronounced "chee").
Blockage to the flow of chi can be removed using fine needles, finger pressure, electrical stimulation, and other methods applied along meridians, or energy channels in the body.
There are ongoing scientific studies prove the efficacy of acupuncture in treating a multitude of conditions.
Patients interested in nutritional supplements are set up on a program of dietary modification and supplemental additions based on their diet, allergy sensitivities, or lab blood values.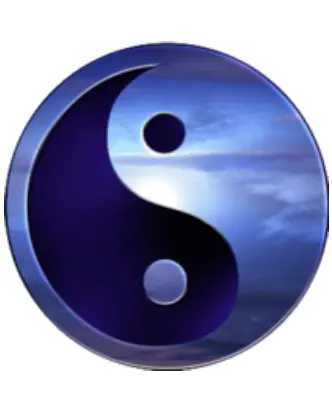 Therapeutic massage is available to patients that are interested in reducing stress, muscle tension, and stiff joints or for overall well-being. Its value greatly increases when combined with chiropractic adjustments and acupuncture treatment.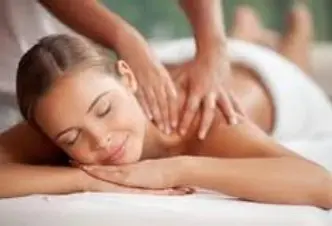 Massage is helpful for:
Headaches
Back Aches
Neck Pain
Stress
Anger
Anxiety
Depression
Irritability
High Blood Pressure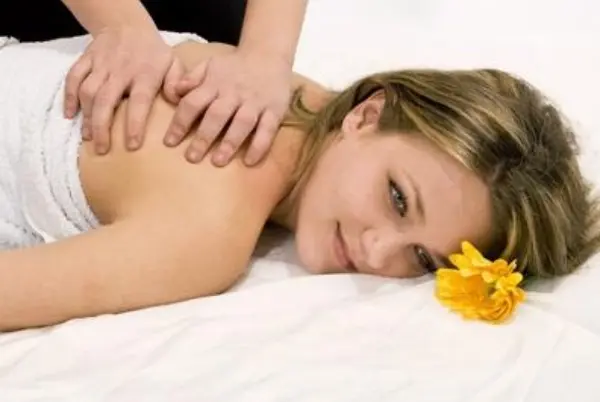 Brittany brings a caring touch along with the experience to not only work out those tight knots in your back but also provide advice on stretching and ergonomic lifestyle changes for long-term muscle health.
Massage is also beneficial for releasing muscle spasms and increasing blood flow throughout the body. It is a perfect complement to chiropractic care.
Our massage therapist specializes in Swedish, Deep Tissue, Sports, and Prenatal Massage. If you are looking for relief from muscle discomfort, you will not be disappointed!
"Brittany has a wonderful "bedside" manner. Being a computer analyst, she listens to my concerns about neck and shoulder pain and uses her knowledge to alleviate the knots of chronic tension.
She also has done wonders for my TMJ pain. I can't recommend her enough!"
- Jackie O.
"I thoroughly enjoyed my massage. She has a great personality and I felt great afterwards. I really look forward to my monthly massage."
- David A.
"Brittany's massages have really been a nice compliment to my chiropractic care. My neck tension from my computer job has been reduced and I have less end of the day headaches."
- Bill J.
Swedish, Sports, and Prenatal Massage
15 minutes - $20
30 minutes - $50
45 minutes - $65
60 minutes - $85
90 minutes - $130
120 minutes - $180
Gift certificates are now available for purchase in our office. They make the perfect gift for family, friends, and co-workers, who will forever thank you for the gift of relaxation.
Low-level laser therapy harnesses and magnifies energy from the invisible spectrum of light. This process delivers energy and therapeutic light into damaged cells, so the process of repair and healing are greatly accelerated.
"After 5 Laser Therapy treatments for carpal tunnel syndrome in my right hand, I am now without pain for long periods of time. Before this the pain in my hand would wake me up at night. I am delighted Dr. Spagnolo has added this therapy at his center."
- Louise W.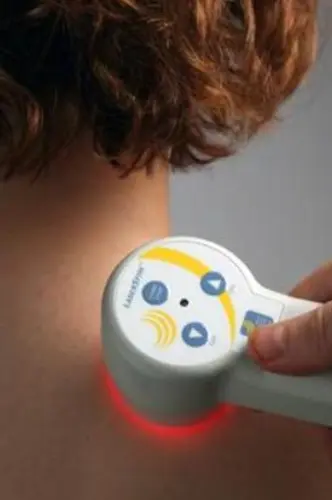 The Healing Power of Laser Light Therapy
What Is Laser Light Therapy?
Low-level laser therapy harnesses and magnifies energy from the invisible spectrum of light. The therapeutic laser gives these photons of light the ability to reach tissues up to 2 inches below the skin's surface.
This process delivers energy and therapeutic light into damaged cells, so the process of repair and healing is greatly accelerated.
What Does Laser Light Therapy Do?
The laser in this office is a Low-Level Laser Therapy (LLLT) device. LLLT has been scientifically proven to reduce pain, reduce inflammation, reduce swelling, and accelerate the healing process while strengthening damaged tissue.
Yes! Low-level laser therapy has been in use for over 20 years around the world. Hundreds of clinical studies and scientific papers have documented the effectiveness and safety of this therapy.
The FDA has cleared this laser device for use in the United States.
How Long Does a Treatment Take?
Laser treatments last for only 10 minutes, generally 8-15 sessions. It depends upon many factors evaluated by your physician.
It is important to remember that immediate relief of pain does not mean the condition is fully healed. So, if a course of therapy is suggested, completing all treatments will improve your chances of long-term success.
When Will I Feel Results?
The actual effect of laser therapy begins at the time of treatment but generally only becomes noticeable several hours after the treatment. Some patients will feel a relief of pain and experience an increased range of motion right away.
If the condition is chronic and severe, it may take several treatment sessions to produce a significant, noticeable result.
Are the Results Long Lasting?
Laser therapy is about producing a healing effect in the cells and structures of the body. Unlike other treatments that mask or cover up the condition, laser light influences your body to speed up and strengthen the healing process.
The effect of laser therapy is not just temporary relief. It is cumulative over time, so the more treatments you have, the stronger and more permanent the effect.
Because laser light interacts with the cells and a natural healing process generates, the results are long-lasting. In many cases, the problem may be resolved permanently.
What Conditions Are Normally Treated?
There is a wide range of conditions that may be successfully treated, including:
Back Pain
TMJ
Fibromyalgia
Arthritis Osteo and Rheumatoid
Neck Pain
Tendinitis
Tennis Elbow
Carpal Tunnel Syndrome
Muscle Pain
Sinusitis
Plantar Fasciitis
Post-Operative Healing
Contusions
Bursitis
Wound Healing
Repetitive Stress Syndrome